Product Features
1. Light weight (density is 0.9~1.2 g/cm3),competitive price, convenient to transportation and installation, maintenance.
2. Smooth inner wall surface, reducing the pressure loss and increasing the flow.
3. Strong corrosion resistance and excellent anti-aging performance .
4. Healthy and non-toxic, free of stains and scales.
5. Wide range of working temperature, good weather ability, can work good under -15℃~55℃ .
6. Easy connection mode, can be connected easily with special cement, its very cheap and convenient.
7. simple installation and Good electrical insulation.
8. good chemical nad drug resistance.
9. Water quality unaffected and Small resistance to fluidity.
10. Packing: in bulk or container.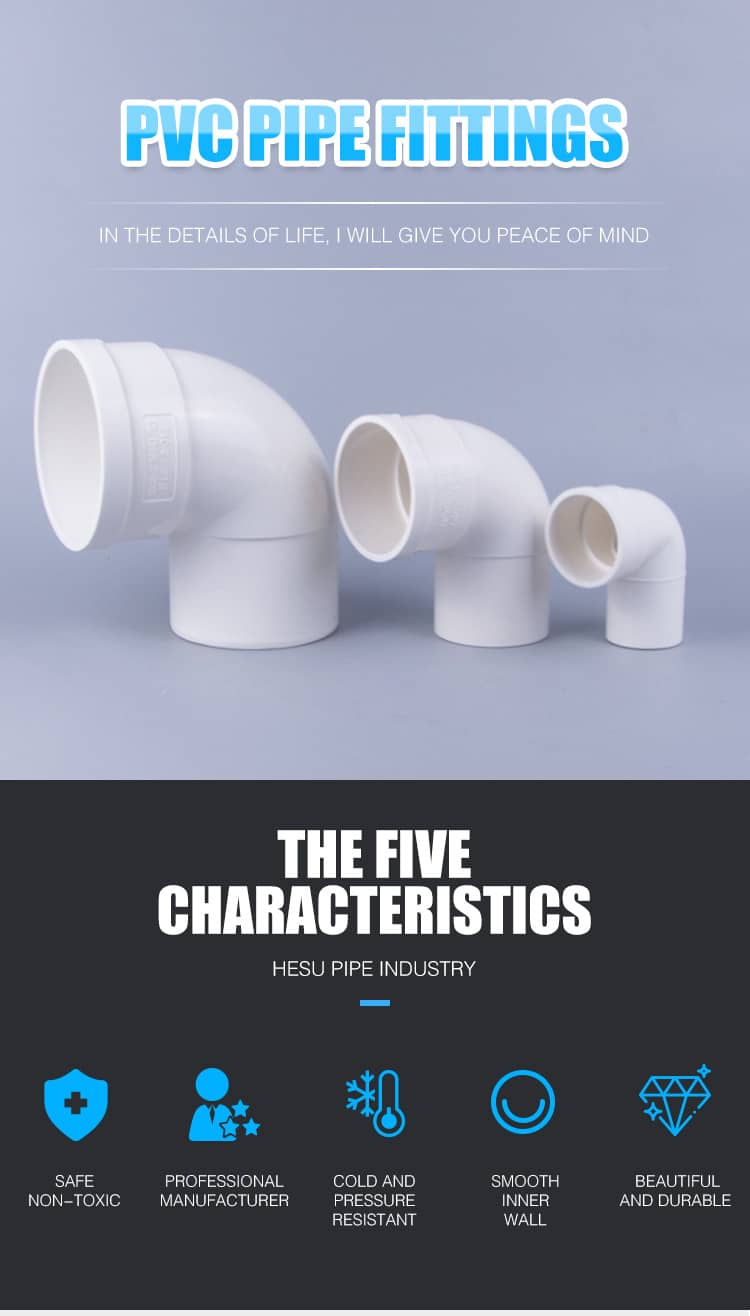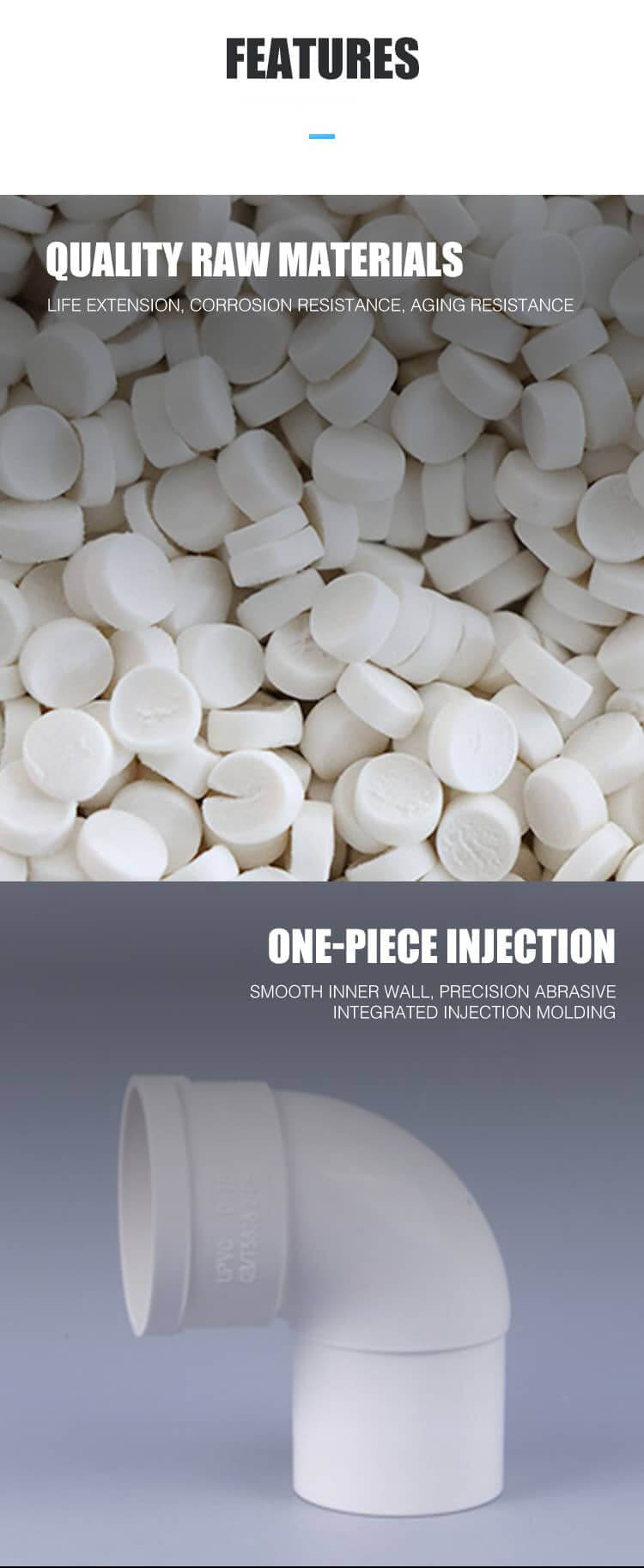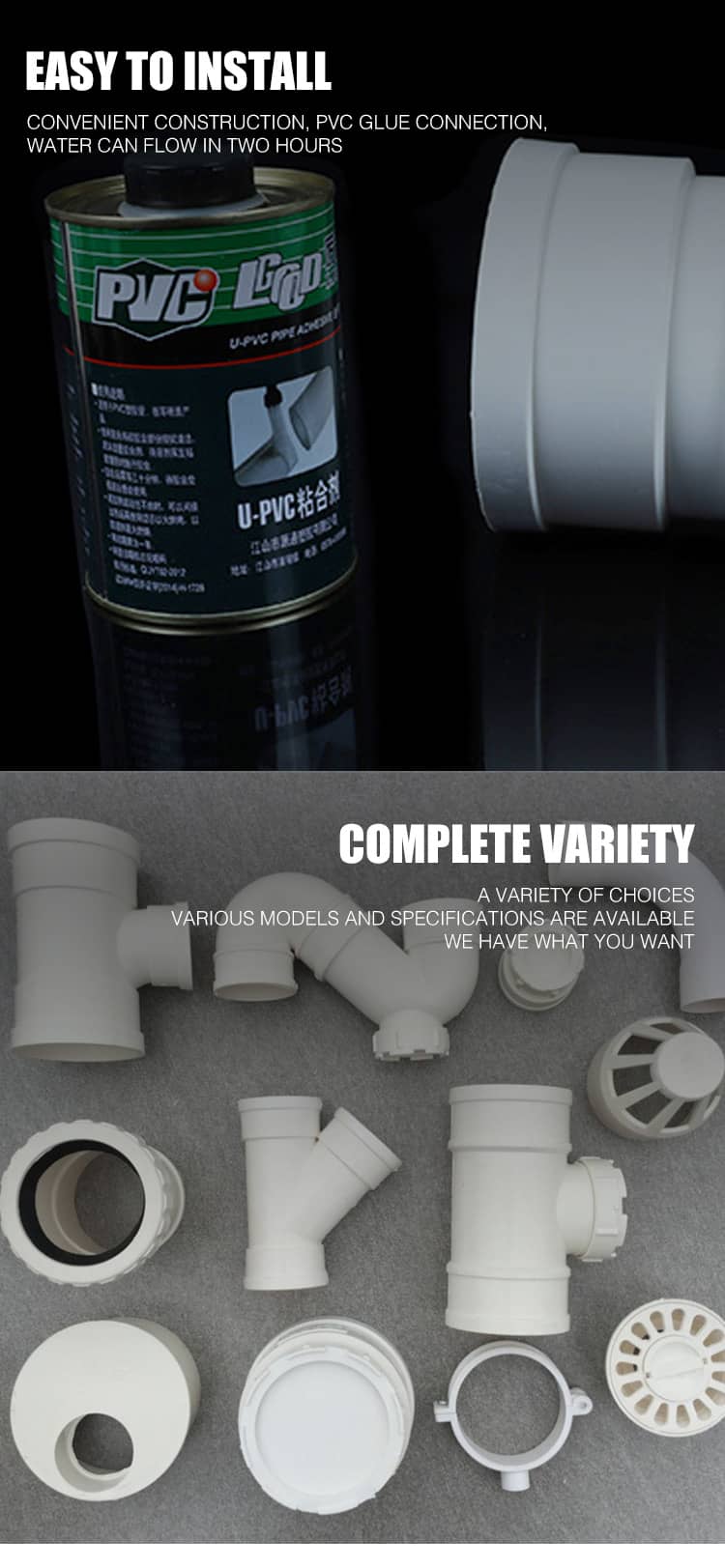 Product Parameters
Type: PVC Fitting
Material: Polyvinyl chloride
Color: white /grey
Application: water supply system
Certification: ISO CE IAF ASTM
operating temperature range: -15℃~55℃
Standard: GB/T 5836.1-2006, ASTM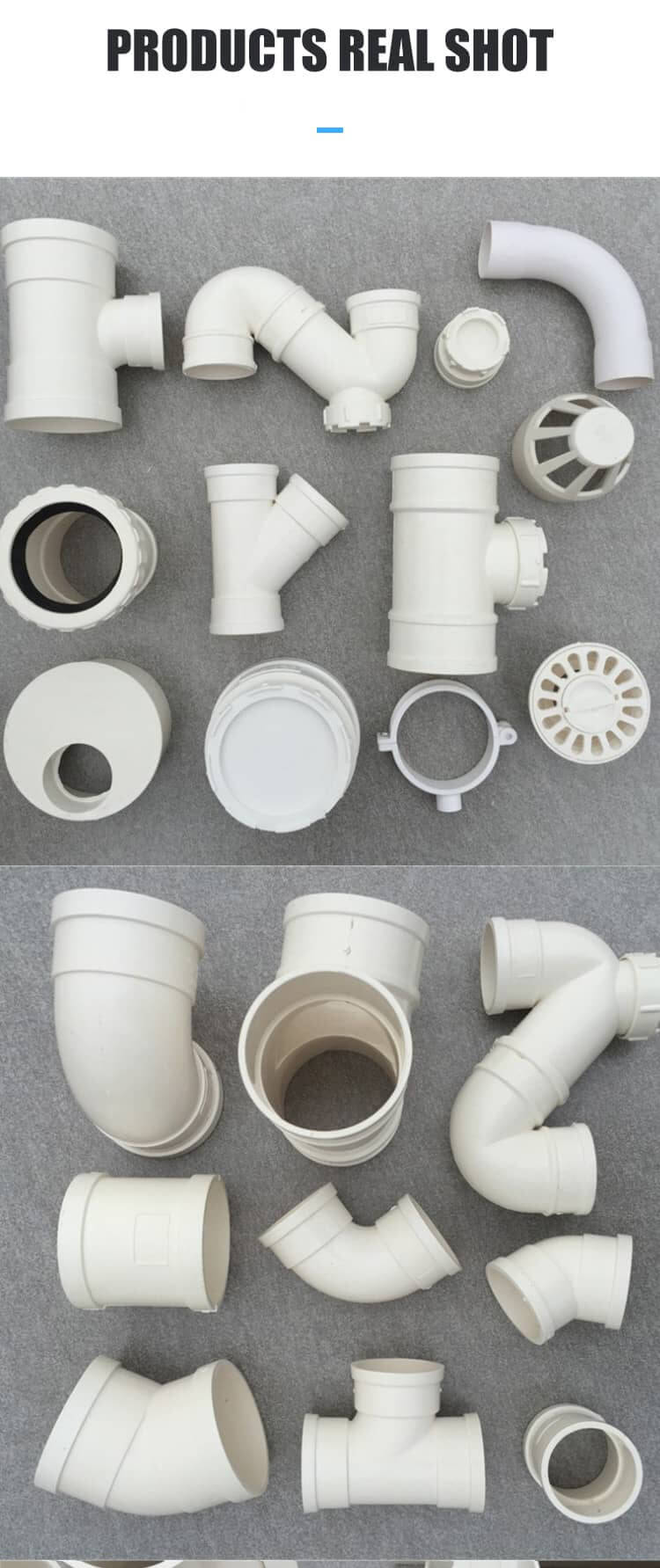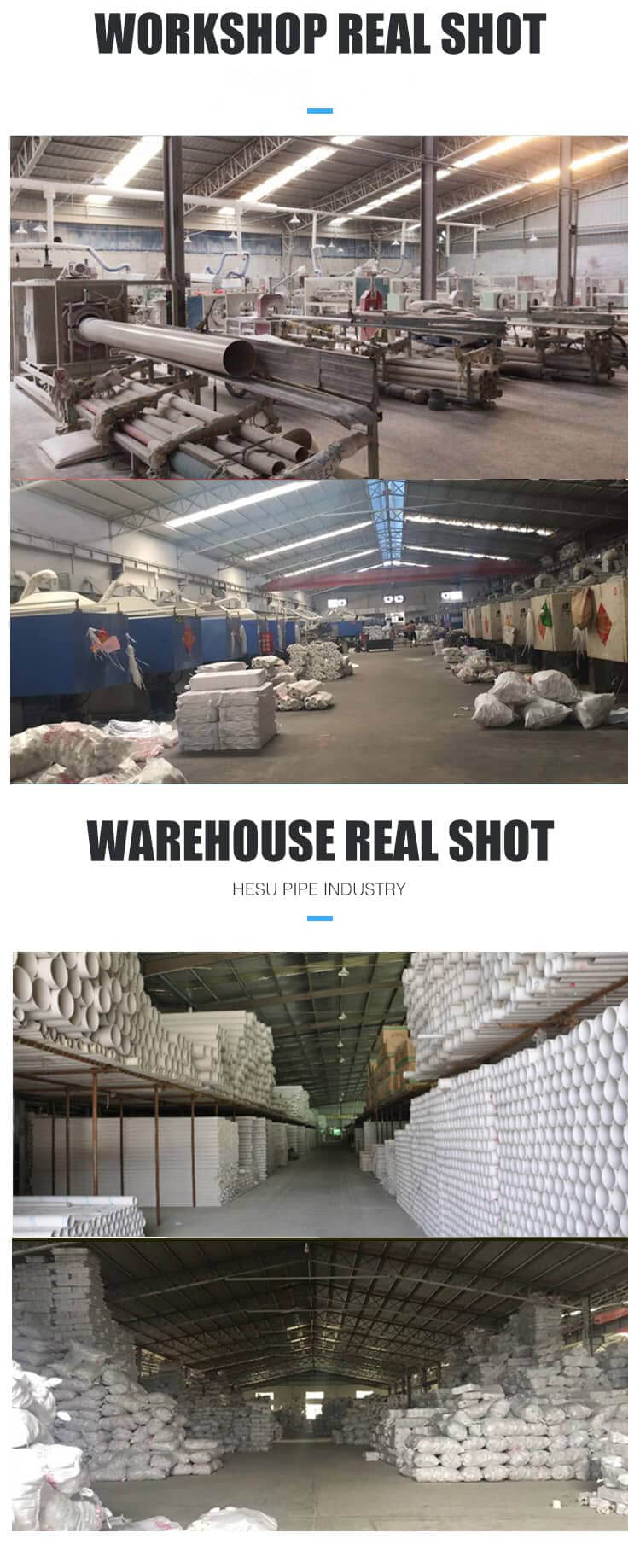 Application
1. Building water supply system.
2. Municipal water supply system.
3. Agricultural irrigation and sprinkler system.
4. Pool water circulation system.
5. Shaft Sinking Engineering.
6. Golf Course Engineering.
7. Air conditioning cooling water and circulating water system.