Product Features
High strength, rigidity, impact resistance, double face corrosion, use temperature increase, heat conduction coefficient is decreased, the use of the outer wall not need heat preservation in the winter, summer is used without dew. Smooth inner wall, noscaling, the head loss is 30% lower than the steel pipe. Light weight, easy to transport. Low cost and non-toxic health, it is the best substitute for galvanized pipe.

Product Parameters
Thickness: 5.5mm~23.0mm
Specification: 50mm~630mm
Length: 5.8m, 11.8m
Standard: ISO4427, EN, DIN, AS, ASTM
Color: Black, customized
Raw material: PE100
Working pressure: PN10-PN16
Certificate: ISO4427,ISO9001,CE
Working Temperature: – 40℃ to 60℃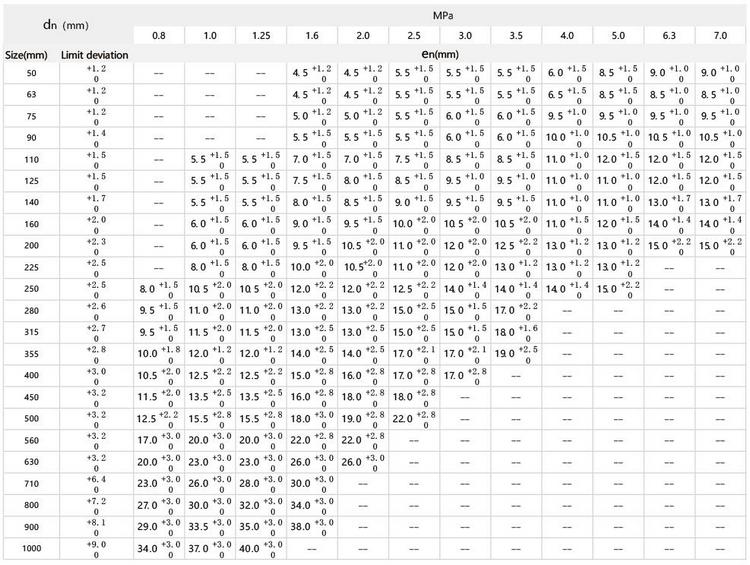 Application
1. Municipal engineering
Urban construction water supply, drinking water, fire fighting water, hot water backwater, gas, natural gas transmission, buried highway drainage and other channels.
2. Oil and gas fields
Oily sewage, gas field sewage, oil and gas mixtures, secondary and tertiary oil production and gathering and transportation process pipes.
3. Chemical industry
Acid, alkali, salt manufacturing, petroleum, chemical, fertilizer, pharmaceutical, textile, printing and dyeing, rubber and plastics industries to transport corrosive gas, liquid, solid powder process pipes and discharge pipes.
4. Electric power engineering
Process water, backwater, water supply, fire water, dust removal, waste slag and other transportation pipelines.
5. Metallurgical mines
Used for the transportation of corrosive media and ore pulp, tailings, ventilation pipes and process pipes in non-ferrous metal smelting.
6. Seawater transport
Seawater desalination plants, sea power plants, and sea water transport in harbour city.
7. Shipbuilding
Ship sewage pipes, drainage pipes, ballast water pipes, ventilation pipes, etc.
8. Agricultural sprinkler irrigation
Deep well pipe, water filter pipe, culvert pipe, drainage pipe, irrigation pipe and so on.